After a rich journey full of many important highlights and inspiring stops, the 2019 World Youth Forum reaches its conclusion tonight, December 17th.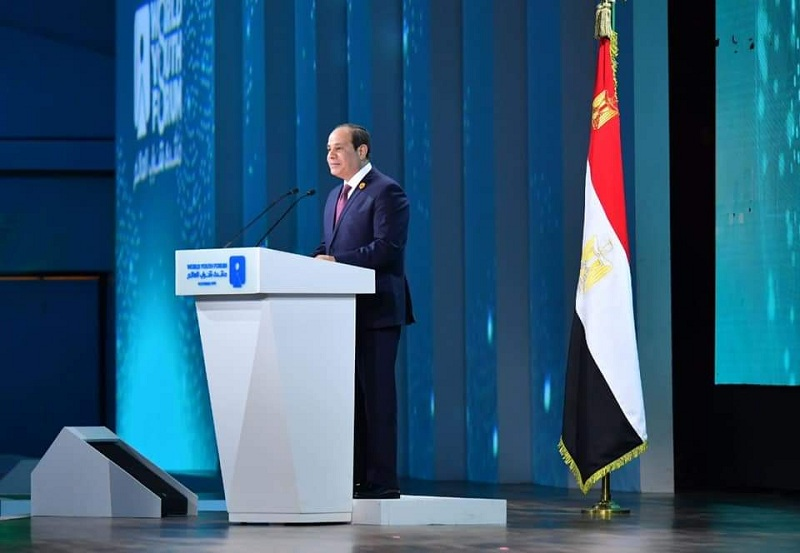 The 2019 WYF has been the destination where youth from everywhere across the globe, having different backgrounds and interests, discussed several urging topics, came out with valuable ideas and suggestions, and enriched their networks both professionally and personally, all for a common goal which is reaching a better world.
The closing of this year's WYF kicks off by the statement of the Forum's recommendations, as an outcome to the work and dedication of thousands of youth participants and speakers in several workshops, sessions, and networking events, along with the efforts of a huge base of organizers and volunteers who worked day and night to bring the Forum to its best possible image.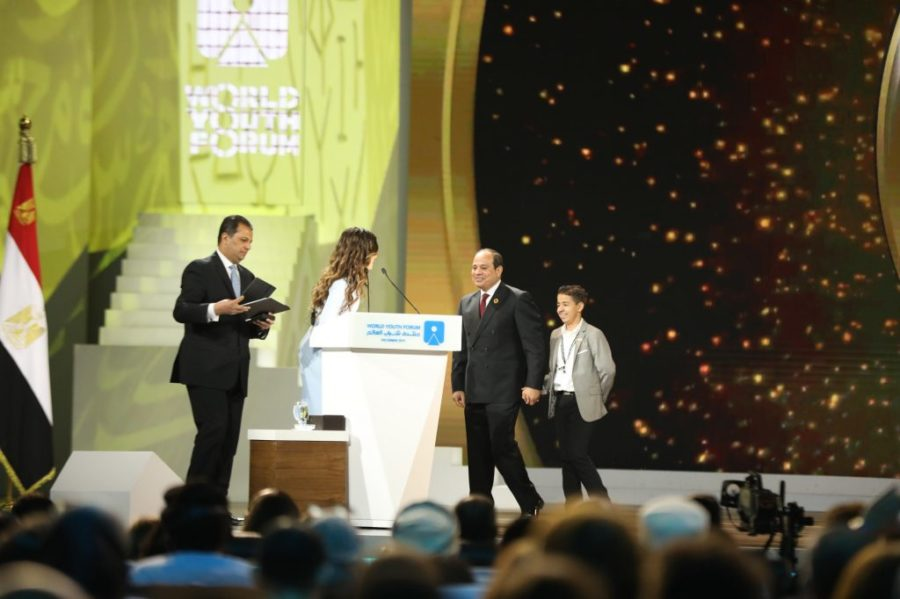 This is followed by a grand ceremony to celebrate the success of the third version of one of the biggest world youth events, with important speeches, brilliant performances, and high hopes for a world of peace, love, harmony, and prosperity to all humanity. So here we are at the end of another chapter of the WYF's magical story, yet there are still many chapters to come. 
WYF 2019 Award Winners
It has become one of the main protocols of the WYF Closing Ceremony, since the Forum's outset in 2017, to award a number of inspiring and successful young role models the WYF Award. This year, we have 14 winners from different nationalities, backgrounds, and achievements, who were handed the WYF Award by the Egyptian President Abdelfattah El-Sisi on the WYF 2019 Closing Ceremony stage: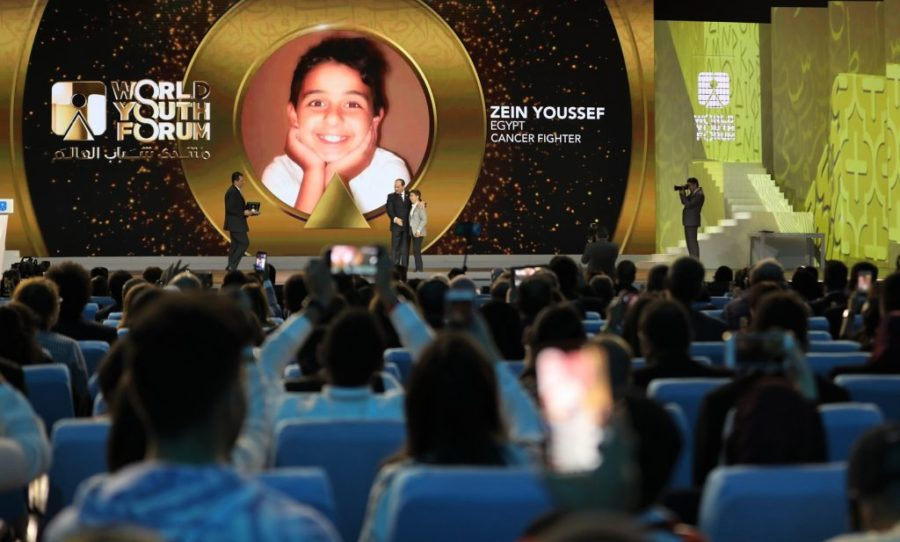 Rashi Anand, from India, established an NGO to protect street children and help them have a better life.
Eric Matamoros, from Spain, started working on finding a solution for the early diagnosis of cancer since he was 15 years old, and three years later, he succeeded in developing an application to serve this purpose.
Joshua Beckford, from the UK, is the youngest person to join Oxford University, at the age of 7. Despite being autistic, he has become one of the most influencing individuals in his society.
Stephen Osawaru and Anthony Osawere, from Nigeria, and Ahmed Hesham Radwan and Ali Abu El Nasr, from Egypt, are winners of the of the African App Launchpad for applications development for African development, as part of the recommendations of WYF 2018.
Dounia Zed Brinis, from Algeria, is an inspirational writer and activist who helps girls overcome war crises and conflict.
Chong Tee, from Singapore, is the co-founder of WaterRoam, a portable water purifying system for helping granting clean drinking water access.
Lama Amr, from Palestine, is the cofounder of BuildPalestine Initiative to help fundraise cultural and innovation projects.
The Enactus Cairo University Team, from Egypt, is the first place winner in the Enactus global competition for their project of producing healthy towels from banana fibers.
Noura Hussein, from Egypt, is a passionate young Egyptologist and Tour Guide and the Program Director of Odysseys for world travel.
Khaled Galal, from Egypt, is a well-established Theatre Director, directing many plays including The Visitor of the WYF 2018 and The Trial of the WYF 2019.
Jessica Cox, from the United States, is the first-ever armless person to do a solo flight and to become a licensed pilot.
Finally, the hero, Zein Youssef, from Egypt, is a proud cancer fighter whose determination and strong will, along with the support of his family, helped him become victorious over this malignant disease more than once.